In the strong and glorious final fight, the team "0pi The Fringe Scientists" managed to overcome their competitors and win the right to participate in the International Tournament in Goteborg, Sweden. It was exciting both for players and for judges and I want to thank everybody for their amazing performance. I am looking forward to more teams participating next year. So please invite your friends and register the new teams for the next year via writing to germany@iptnet.info.
You can also invent problems for the next tournament, in fact anyone can send problems that he finds exciting to germany@iptnet.info. The main criteria for a good problem are: challenging, new (not broadly known from the literature), combines theory and experiment (although few purely theoretical and experimental problems are usually selected to the final list), does not require too expensive experimental equipment.
Finally, the official results of the tournament are:
1st place: "0pi The Fringe Scientists" (Henrik Lütjeharms – captain, Alexander Kondratiev, Andy Lee, Asok Rafael Thun, Nicolas Christophel, Dominik Pohl)
2nd place: "HamEr GötEr" (Janna Vischer – captain, Lucia Härer, Stefan Richter, Rowina Caspary, Helge Zellermann, Paul Fadler)
3rd place: "SOUP" (Stefan Maucher – captain, Jesse Jones, Jan Fotakis, Alexander Michalik, Vinzenz Wiedemann, Holger Huck)
Ironically, the best reporter and the best opponent prizes go to members of "HamEr GötEr" – Lucia Härer (9 points average for report) and Stephan Richter (7.75 points average for opposition). The best reviewer was, not unexpectedly, Jesse Jones (7.75 for review). Let me congratulate everybody and finish this post with the picture of happy judges.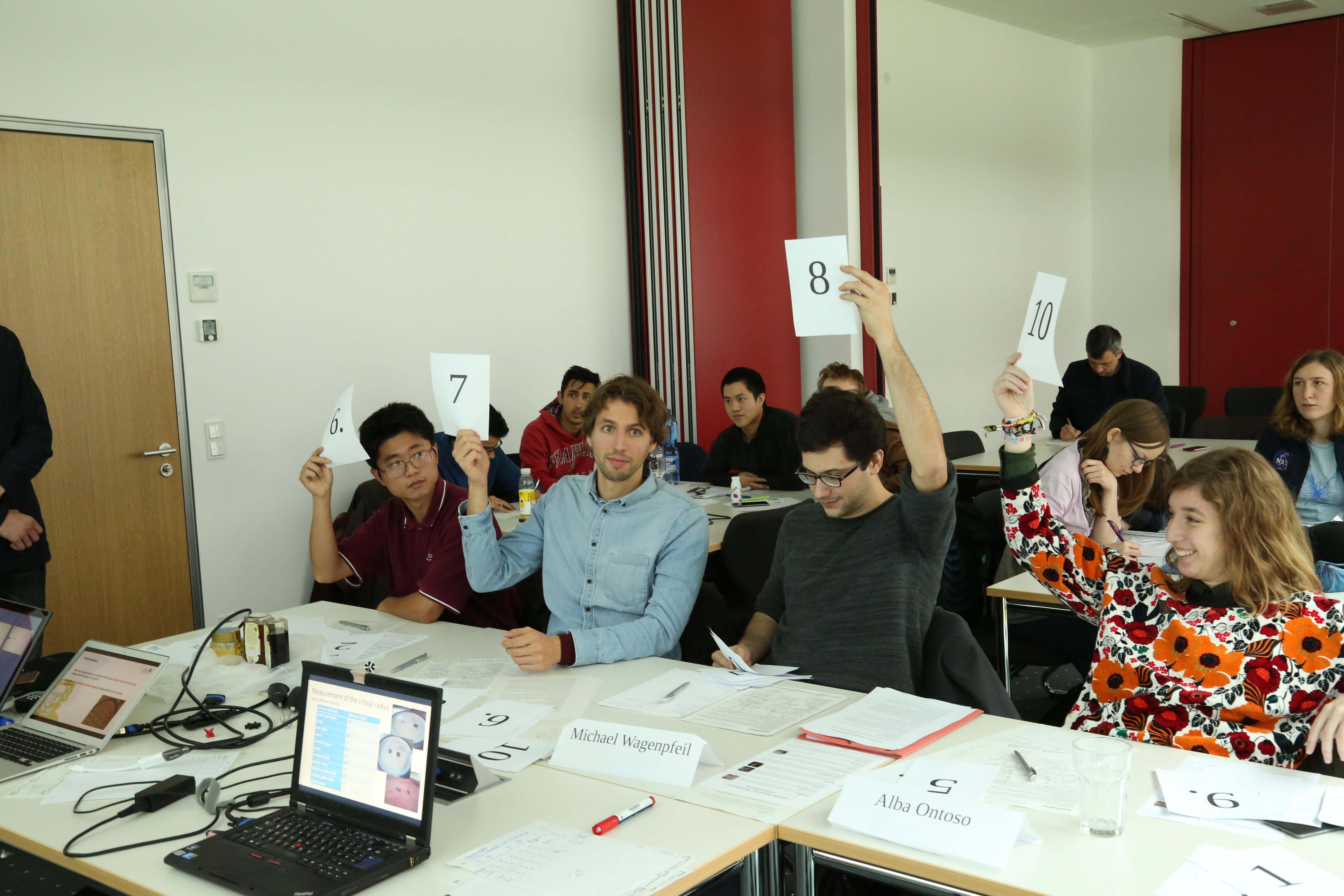 Final game and results of the tournament