A team with students from Berlin, Hamburg, Aachen and Erlangen won the GPT 2023 in a competition with two exciting initial and a compelling final physics fights. The participants of the GPT 2023 that took place in Erlangen on March 18th and 19th had previously qualified in an online competition round.
The winning team will represent Germany in the IPT 2023 in Paris in April.
Furthermore, Christian Schäfer (Aachen) was awarded the prize of the best reporter and Florian Hirsch (Berlin) the prize of the best opponent.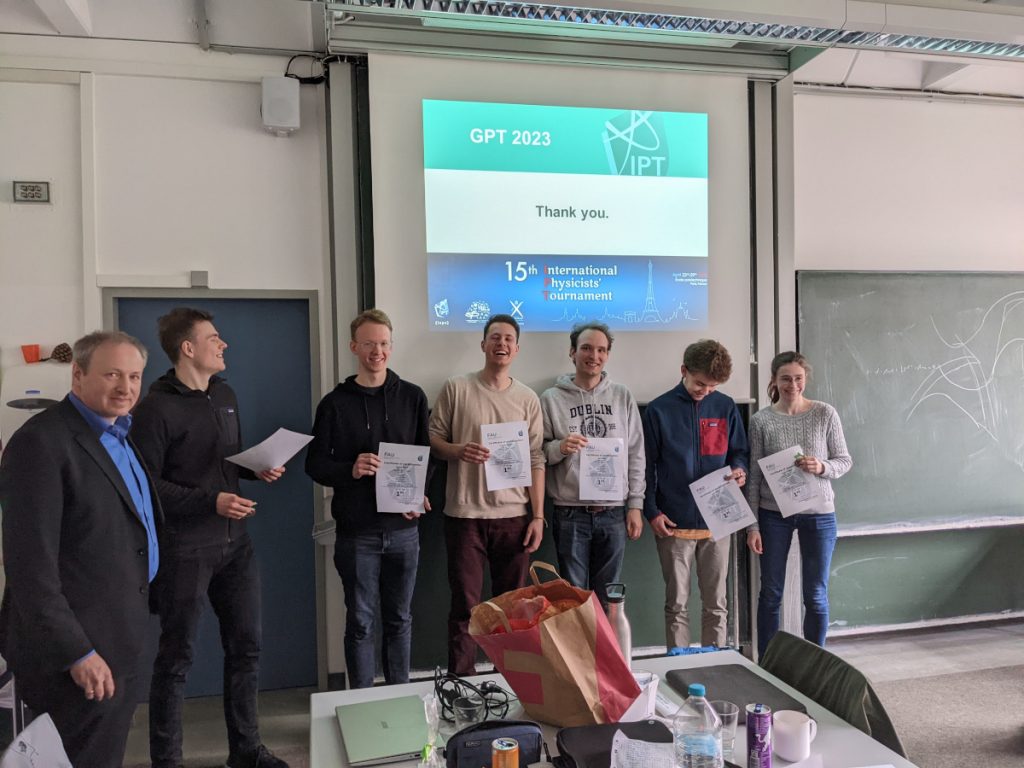 Team from Berlin, Hamburg, Aachen, and Erlangen wins the GPT 2023